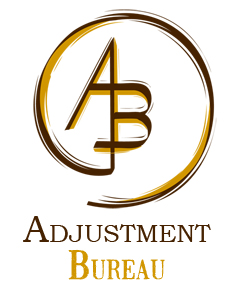 Phone: (502) 585-5871
Toll Free: (866) 375-1262
Getting started
Since its origins in 1973, Adjustment Bureau LLC ("AB") has successfully provided its customers with cost-effective, experienced legal debt collections with the highest level of personal service and attention. AB has teamed with Fenton & McGarvey Law Firm, PSC, merging the effectiveness of a law firm with the efficiencies of a collection agency.
Growth
AB experienced tremendous growth over the past several years and the trend shows no signs easing. In an effort to maintain the type of atmosphere that promotes productivity and excellence; our management team is constantly undergoing continuing education and management training programs to ensure we are offering the best service possible to our clients. In conjunction with these practices, AB has implemented the ACA's International Professional Practices Management System to ensure uniformity and accountability within the company.
Locations
Adjustment Bureau provides collection services in Kentucky, Indiana, Ohio, Tennessee, and Georgia. Client support and service is our main priority. Our personal approach enables us to work closely with clients to creatively resolve delinquencies in a positive, result oriented manner.
Contact
As a client of AB, we will customize a program to meet your specific needs. A Client Services Manager will be assigned to manage your portfolio from initial set-up, daily management, report generation and design to file maintenance.
Mission
Our agency will analyze your situation and recommend the best possible strategy for recovery. We act on your behalf in the manner you wish, either using a discreet approach or a more aggressive program. Whichever you choose, we are there for you and will see it through.
---